Metals
Mima Metals Collection
Using brass from the button industry in Jamaica, Queens to create everyday jewelry with elegance and integrity. In collaboration with Empire State Metal Products, Kristi Sword, and Jordan Delzell.
scroll down
̌
Brass Saved From Industrial Waste Stream
We source our brass from Dave at Empire State Metal Products in Jamaica, Queens, New York City. Empire State Metals makes brass military buttons by cutting sheet brass into strips and punching out buttons. We saw potential in this unwanted metal scrap, and decided to make it into something beautiful.
Carried all the way from Queens to Brooklyn
I brought Dave's brass all the way back to Brooklyn with me, to the studio at Brooklyn Metal Works. I created two designs that optimized for elegance and minimum waste: Lily and Wonderwoman. My friend, the fabulous jeweler Kristi Sword, produced each ring by hand in her studio at Brooklyn Metalworks.
Meet Jordan Delzell
Jordan is a multimedia artist and recent graduate from Parsons the New School for Design. She works in paper, textiles, and styling to create new realities with unwanted or wasted materials. We've partnered with Jordan in order to create packaging that follows our ideals of zero waste while maintaining an artful and expressive aesthetic. We are so excited to have her on our team!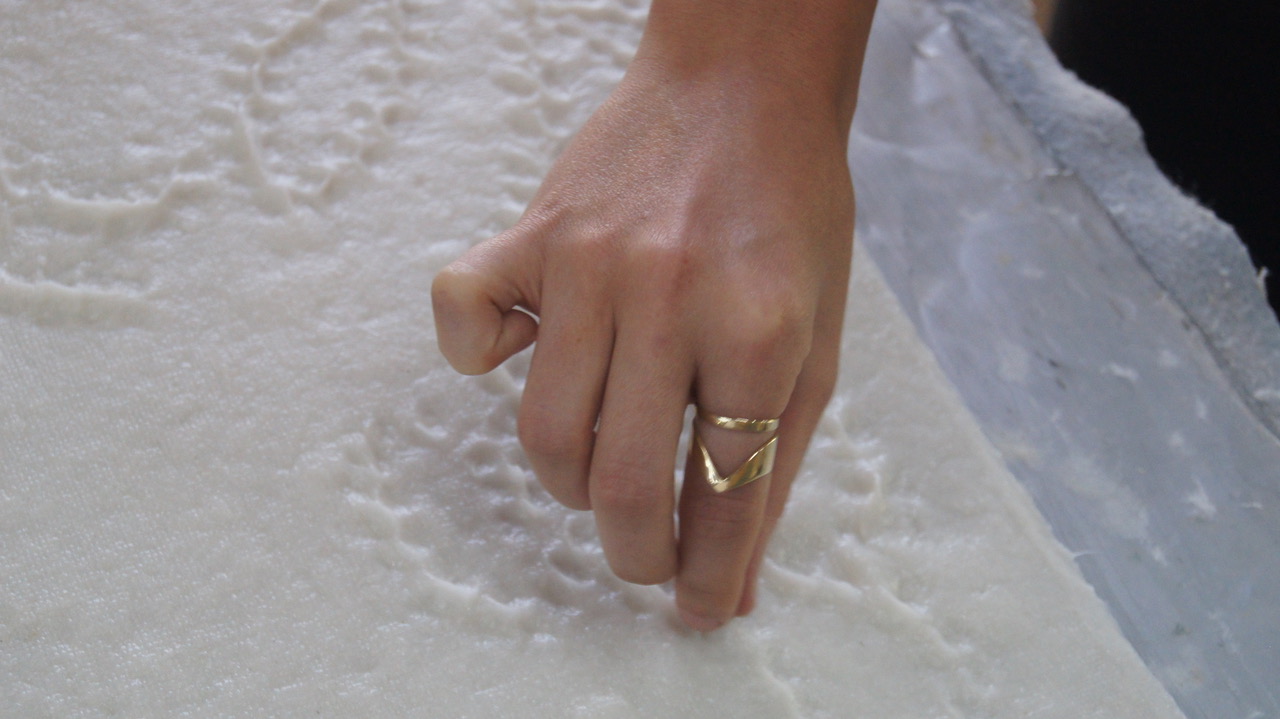 Available in Gold and Silver Plating
Some of us are a little more sensitive, so we've made all our rings available in plated gold and silver to keep your fingers nice and pink!